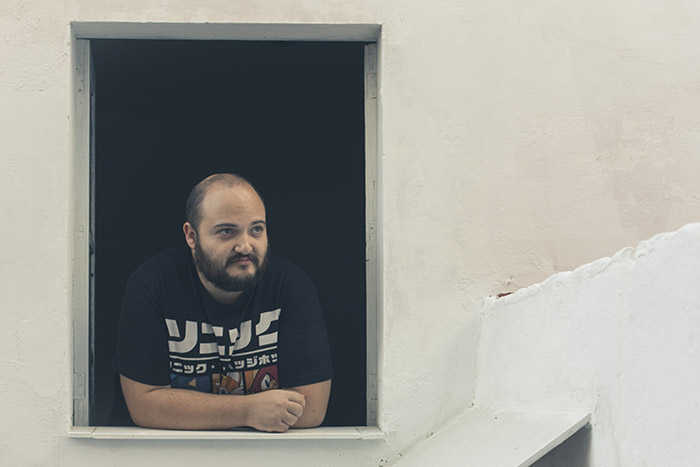 Antonio Páramo
hello@antonioparamo.com

Digital Illustrator / Print and Graphic Designer
Mallorca, Spain / Cologne, Germany
About Me
I was born and raised in Mallorca, an island off the coast of Spain. As a child I drew and painted a lot – friends and family kept calling me "artista", but I only ever drew for fun.
As a teenager I was still drawing all the time, but the day I bought my first digital drawing tablet changed my life. I began drawing digital images every single day, and never looked back.
When I finished high school I then moved to Cologne, Germany, where I spent 2 years working part-time at the 'Museum Ludwig Köln'. Being surrounded by 20th century art for so many hours every day was incredibly inspiring, and I focused on sketch work and abstract art pieces whenever I had free time.
I eventually returned to Spain to study Illustration at the 'Escuela Superior de Diseño', and spent the following years involved in different design projects and collaborations. However, drawing was still my passion – and in 2013 I finally decided to commit to art as a full-time profession. In 2018 I returned to Cologne, the place that had inspired me once before, and I now live and work there as a Freelance Illustrator.
About my work
My work celebrates the beauty and bodies of the unconventional people who love who they are and don't care what others say about them. These are the kind of people I love to draw and photograph.
Both artistically and personally, I'm especially in love with plus size women and their curves, which is why they feature so prominently in my work. Draw what you love; love what you draw!
I also believe that it is my duty as an artist to send out a message of positivity - Regardless of race, sexuality, gender, size, I draw and paint as a sign of respect for the subjects of my artwork.
Facebook / Twitter / Instagram / Behance
2021 © Antonio Páramo - All Rights Reserved